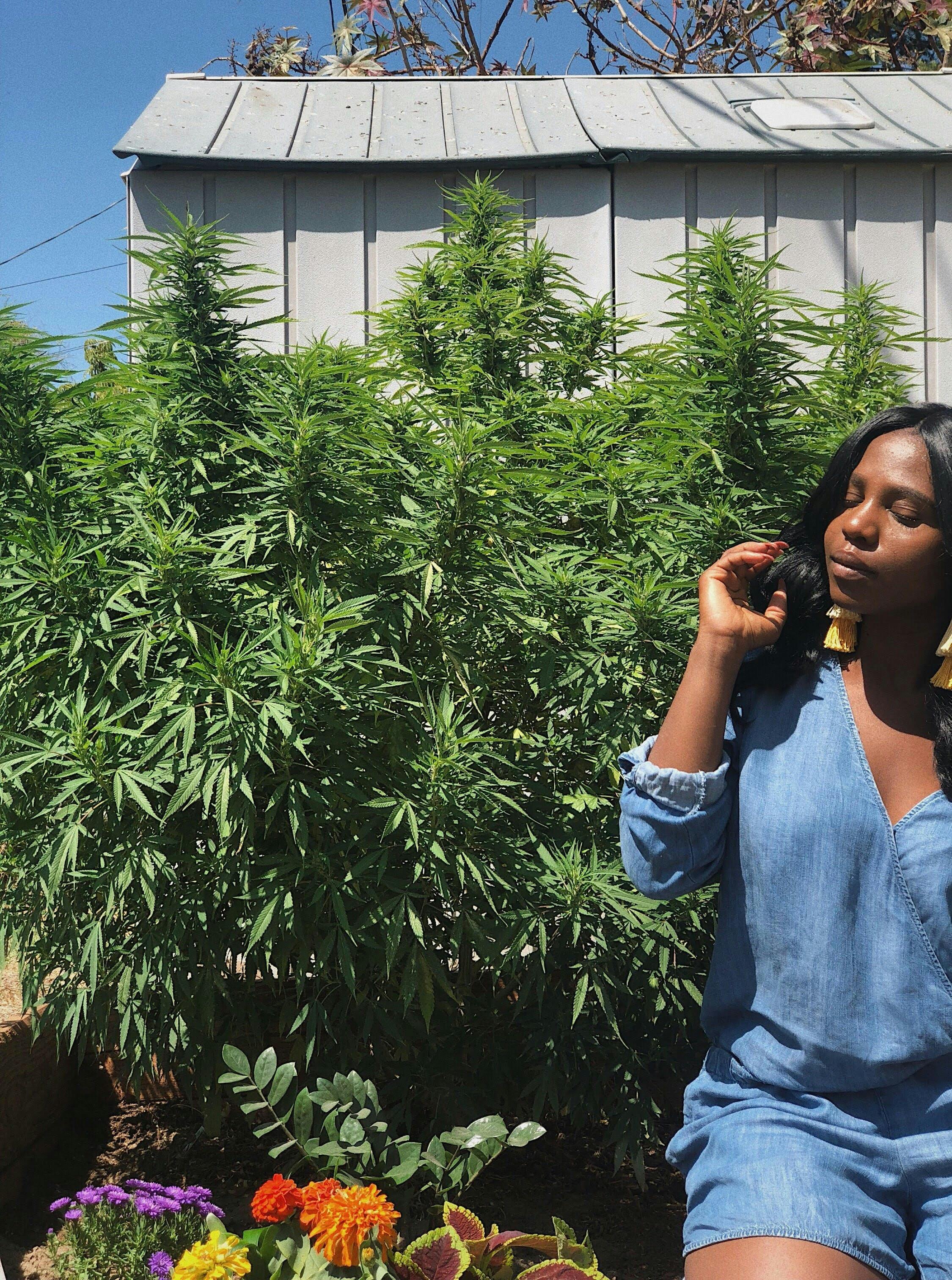 When I think about the future of weed, I think about reciprocity. Much of the current conversations around cannabis have very little or no mention of the concept at all. Yet, sharing a meal, the tone of conversation, the atmosphere, and sensuality it evokes is an invitation to draw us closer to one another. So, when I think about smoking in the car before being seated for an 8 PM dinner reservation as a thing of the past, I imagine all the delicious possibilities that high dining offers the modern cannabis consumer. 
Creating meaningful exchanges is how we honor the plant and embrace its capacity to increase our openness to experience through higher sensory perception. An intimate dinner passing joints and bongs is becoming far more socially acceptable as spaces that allow for us to deepen into our experiences with the plant become accessible beyond the privacy of our cars. 
More commonly, the use of farm-to-table emphasizes the relationship between a farm and a restaurant but what I'm referring to is the consciousness we bring to our communion with, and around the plant. Rather than buying from a dispensary or a delivery service, imagine preparing fresh flower handpicked from your yard, infusing your favorite dish, and over an intimate infused meal you embody all that the plant has to offer—a fuller, more robust human experience.
So what does it mean to be a conscious cannabis consumer? For starters, it means having a clear intention for how and why we use the plant—whether it's for medical reasons, to de-stress, or improve our quality of life. Beyond that, it's having high standards for how your cannabis is produced. Are their practices producing sustainable cannabis? Is it pesticide and herbicide-free? Was it grown in living soil? Was the farmer whose hands allowed for it to reach your hands for consumption nurturing the plant with the same intention you'd set for ingesting it?
My reverence and appreciation for growing, or the cultivation process, began after I asked myself this question. While all the verbiage around cannabis grow processes were introduced to me in my early budtending days, it was a new approach to a once ill-famed family history of both the growth and distribution of the plant that prompted me to try it for myself.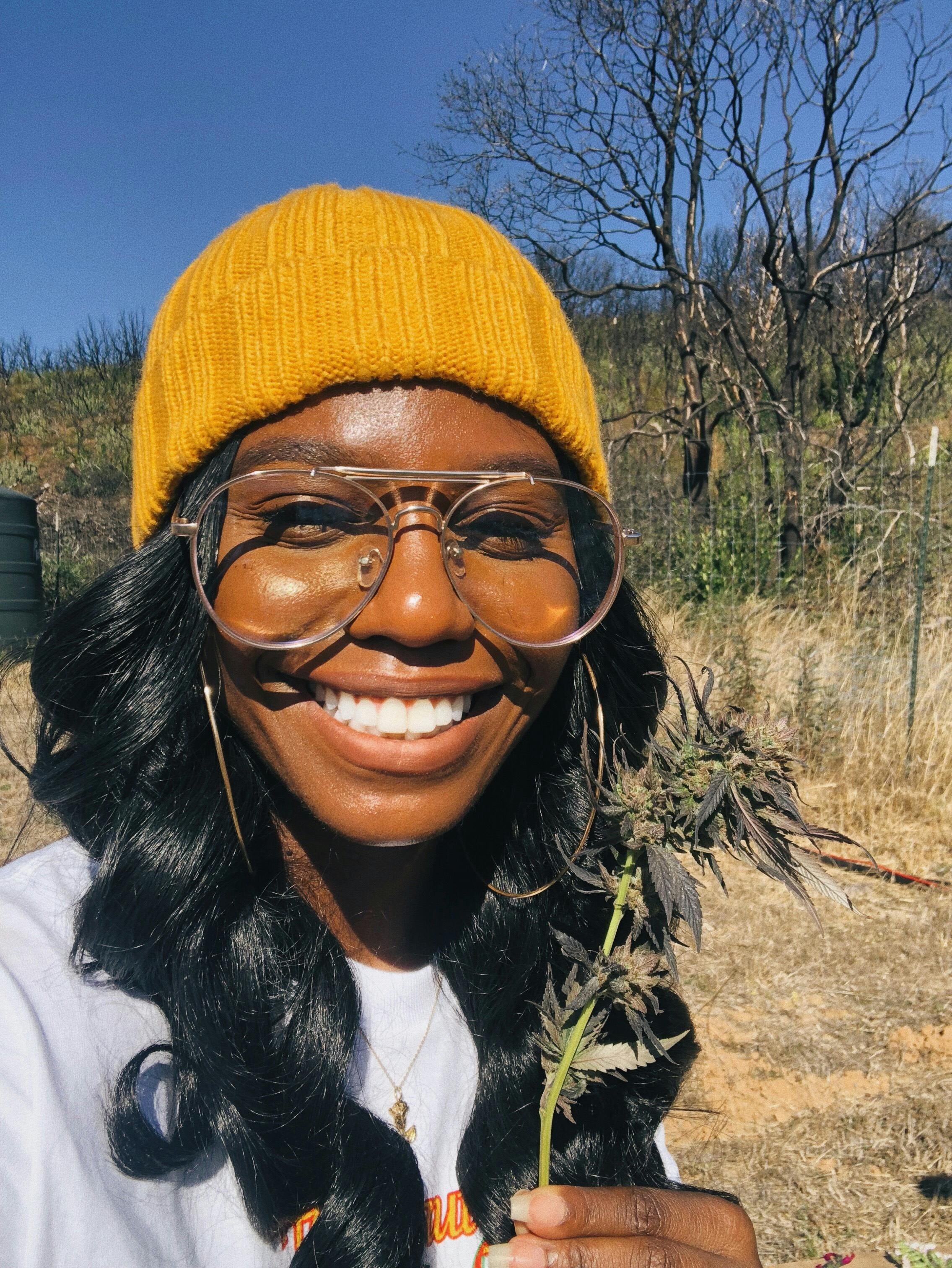 The farm-to-table approach to cannabis has the potential to translate into more mindfulness around sustainable cannabis practices. It affords us the opportunity to tell new stories about cannabis, and who we are because we use it. Who we want to be because we use it. 
I began to understand that cannabis not only impacts me, but there is a symbiotic relationship between the plant I am consuming and our coexistence in the natural living world. I encourage others to grow their own weed. And when their not able to, I invite them over to my home to experience the cultivation process with me. Learning about small-scale, at-home regenerative soil practices, composting, LED lighting versus sun grown approaches, and living water systems are just a few ways I've deepened my knowledge about cultivating sustainable cannabis for myself, and those in close proximity to me. 
But I understand this is a privilege. Everyone is not going to be a master grower, or even have the luxury of consuming in their own homes without the possibility of facing displacement and eviction.
While euphoria and a sense of overall wellbeing are byproducts of the cannabis experience, we are also enlightened about the very real threats of the systems we live in that are not sustainable for the health of ourselves or the planet. 
Reciprocity is how we do our part. Giving in the same measure in which we receive. 
For some, that looks like opting out of buying bulky packaging that is not recyclable. For others it's expanding our palette for cannabis when prohibition has left a bad aftertaste, supporting brands with a social cause, and sustainable plan pairs well with quality flower and product.
Sharing one meal with cannabis, or several, means having the ability to bring us into deeper conversation about what a sustainable future looks like for us all. We should apply this farm-to-table approach to our efforts to live well and leave each other better than we found one another, to leave the world better than we found it. It speaks to the fact that everyone actually has the capacity to do something, to shape the culture and the future of this industry.