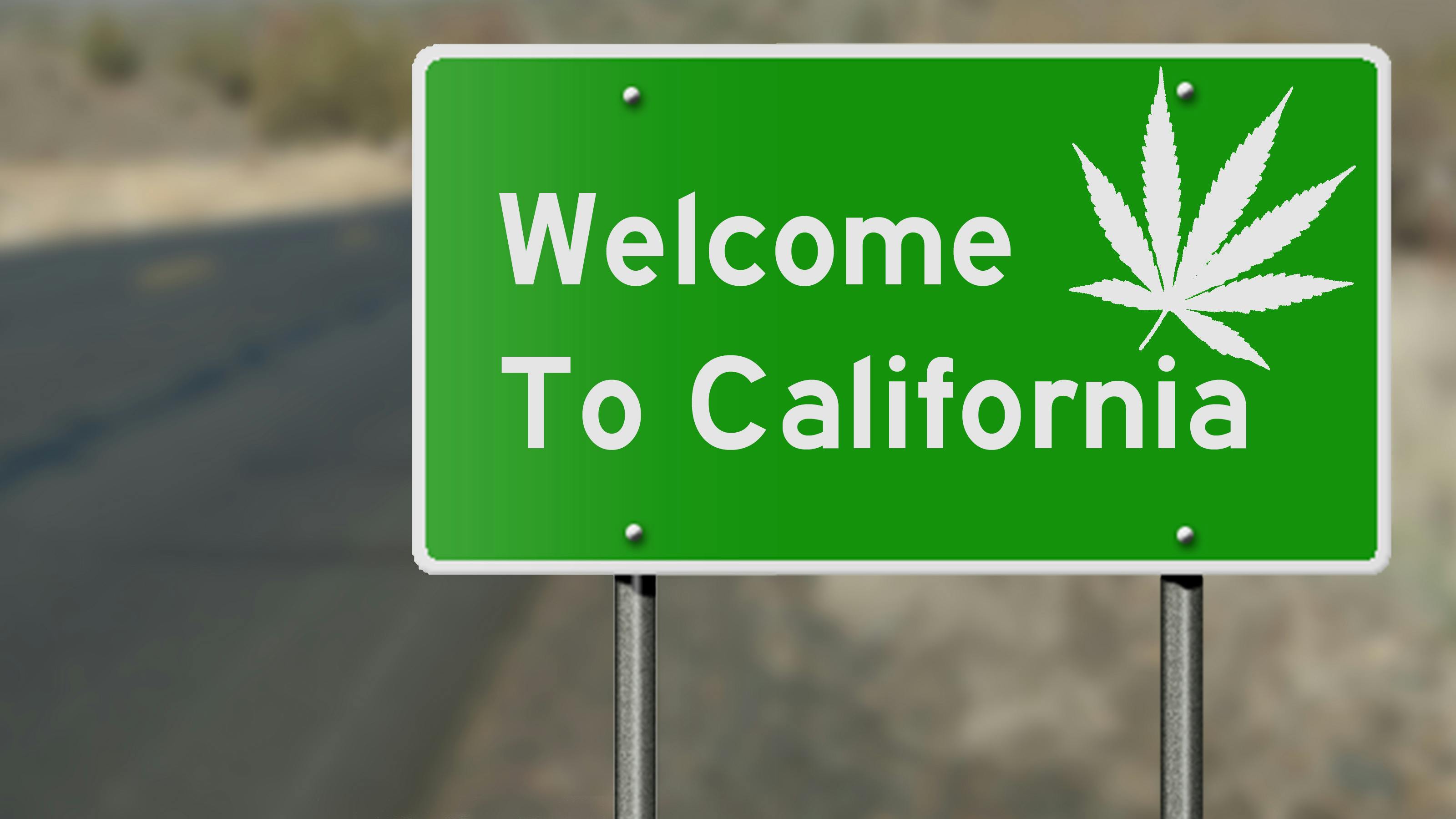 IMAGE SOURCE: GETTY IMAGES
They say that with age comes wisdom, and I'm not referring to school-smarts. With each trip around the Sun, I do my best to retain the lessons life brings me. Except more often than not, I just realize how much learning I still have ahead. My lack of awareness was especially apparent after being detained and arrested for possession of a controlled substance late last year. The "controlled substance" equaled two half gram THC cartridges I clearly had for personal consumption. However, because I was in a state that didn't allow the adult-use of cannabis, I obviously ended up behind bars. Discovering the 'not so kind' side of the law was an eye-opening experience to say the least, but we'll leave that story for another post.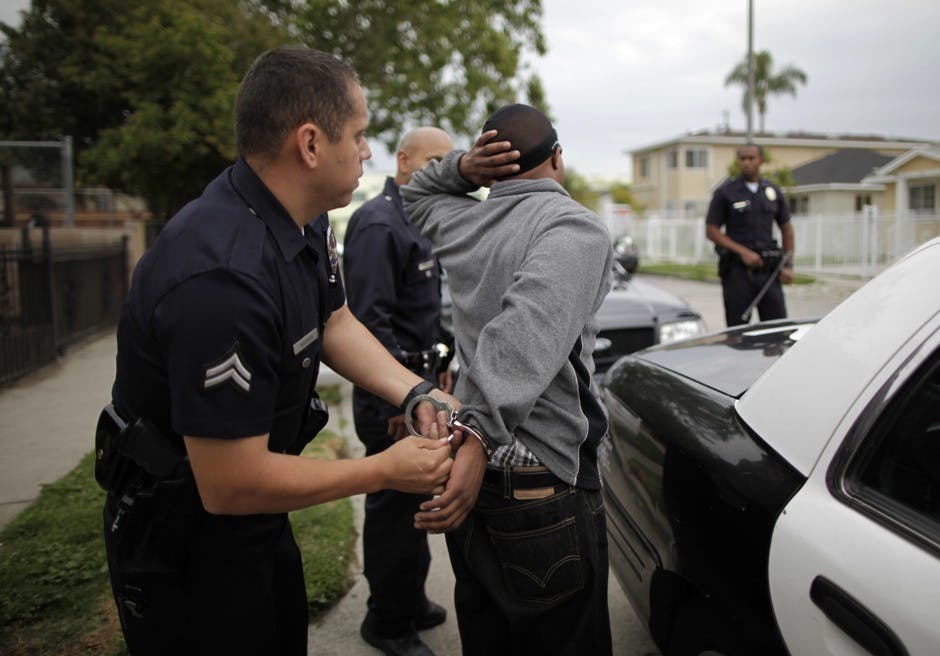 IMAGE SOURCE: REUTERS
Some of us, myself included, have been privileged to experience life without any fear of authority. Not once have I been stopped by a cop and feared for my life. That is privilege. In reality, one wrong move could actually compromise your freedom within the blink of an eye. Yes, the legalization and decriminalization of cannabis across more than half the nation has been monumental for the normalization of cannabis, and those who consume it. But paired with these progressive changes are a lot of unfamiliar grey areas, too. So if you're someone who enjoys quality time with Mary Jane, it's crucial (for your own safety) to be familiar with the cannabis laws pertaining to your state of residence. 
The truth is legalization hasn't solved all the problems surrounding cannabis prohibition. In reality, there are countless people (mostly of color) still locked behind bars because of it, and more are entering the system each day. As for the thousands of tourists flying into California ready to take on every dispensary they can, it's important to be aware of the do's and don'ts regarding California cannabis. Just because it's legal in California doesn't mean you can smoke anywhere you please, or purchase as much cannabis your bank account will allow. Believe it or not, there are rules and regulations to abide by. Working as a budtender in West Hollywood, two of the most frequent questions I get asked by customers are "where can I smoke this?" and "can I fly home with it?". Two years post cannabis legalization in California and there's still a lot of uncertainty around it. In order to clarify these questions or any others you might have, we turned to NORML (National Organization for the Reform of Marijuana Laws) and pulled a list of the legal adult-use cannabis activities allowed in the Golden state.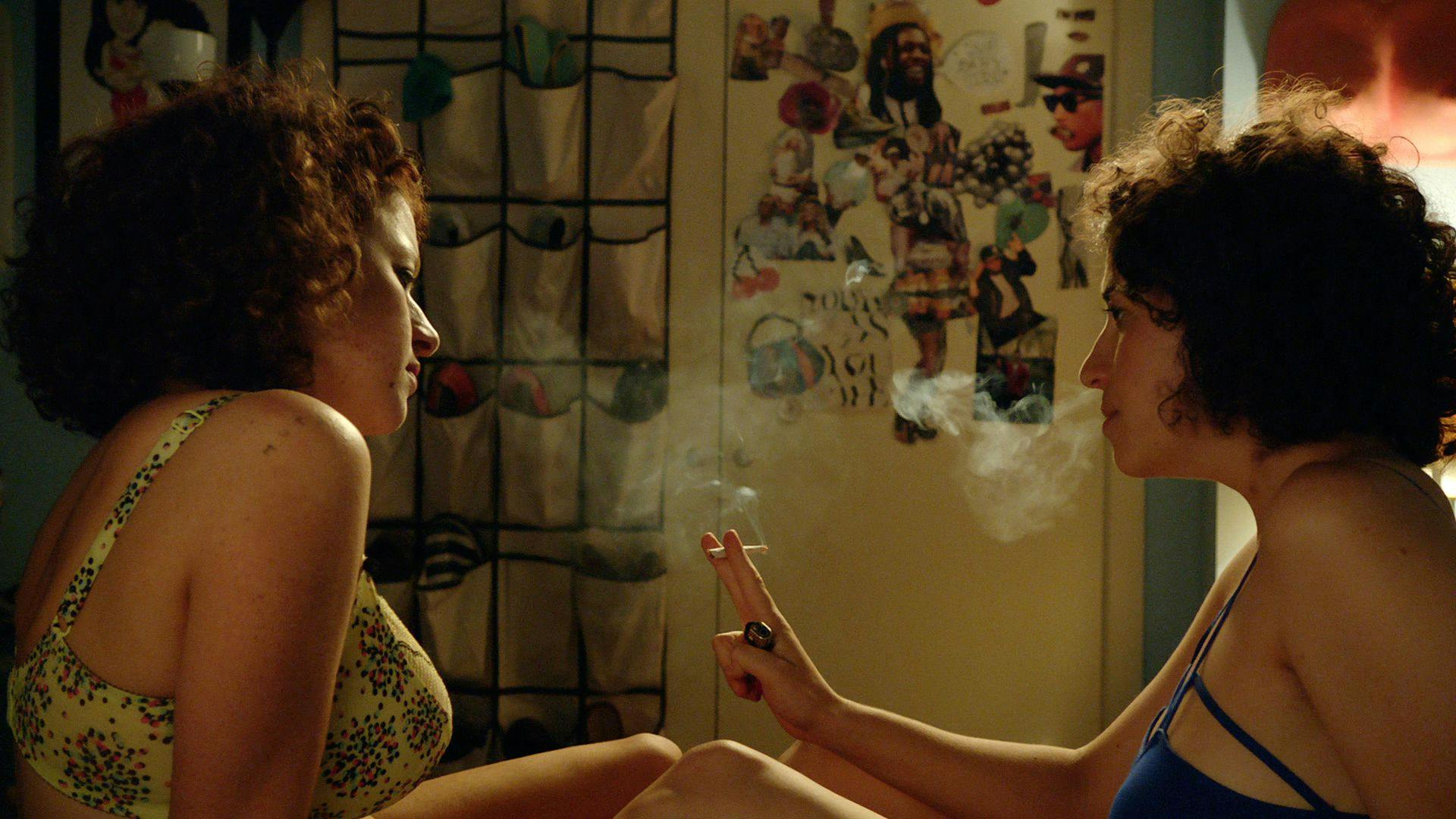 STILL FROM COMEDY CENTRAL'S "BROAD CITY"
It is currently legal for an adult 21 or over to:
Purchase, own, process, transport, obtain or gift to persons 21 or older up to an ounce of cannabis (approx. 28 grams) and 8 grams of concentrates, including edibles.
Plant, cultivate, harvest, process and possess up to six live cannabis plants at a single time. 
Consume cannabis in a private residence.
It is prohibited for someone to:
Ingest, vaporize or smoke cannabis or cannabis products in a public setting, including bars, parks, beaches, and restaurants. 
Ingest, vaporize or smoke cannabis or cannabis products on federal lands.
Vaporize or smoke cannabis in a non-smoking area.
Drive under the influence of cannabis.
Cross state lines with cannabis.
Possess an open-container of cannabis while driving or riding as a passenger in a motor vehicle of any kind. 
Cultivating, harvesting and processing more than six plants at a time. 
Possess or consume cannabis while children are present on school grounds or within 1,000 feet of a school, nursery, daycare or center for youth.
Produce cannabis concentrates with an unsafe and volatile solvent. 
Give or sell cannabis to minors.

Another thing to keep in mind is that Californian landlords reserve the right to prohibit cannabis consumption within their privately owned residence. That includes the non-smoking Airbnb you rented, too. 
California residents should know that their employers may reserve the right to prohibit the possession or use of cannabis at the workplace. Due to federal laws, government agencies also forbid cannabis consumption or possession on premises. 
The laws regarding California's medical cannabis patients are a bit different, but these leniencies sadly don't apply to tourists. For example, there is no age limit for medical marijuana, however minors under 18 do need their parents or guardian's permission to medicate with cannabis.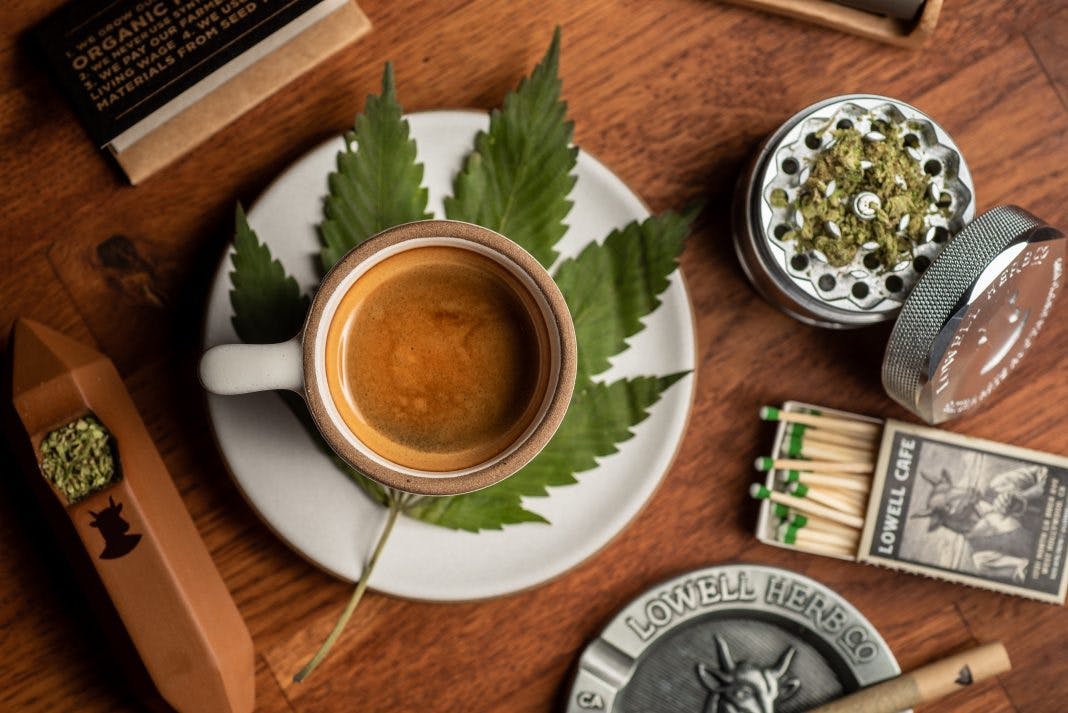 IMAGE SOURCE: WONHO FRANK LEE
I advise visitors to be prepared to pay a hefty 15% excise tax on all cannabis purchases, as well. Taxes may be steep but I recommend only purchasing at fully licensed dispensaries in order to guarantee the quality and safety of the product you're getting. Licensed delivery services are another safe vehicle for purchasing cannabis. As for cannabis consumption? You're welcome to legally smoke at the nation's first cannabis restaurant and consumption space, Lowell Farms: A Cannabis Cafe. Click here for reservations.
Follow Bianca Blanche on Instagram @thestonedjournalist